My recent school visits have caused me to reflect on seasonal traditions and the excitement they can instill. Anthropologist Dmitris Xygalatas from the University of Connecticut spent some time recently exploring the notion of traditions and how they are important to cultures around the world — especially at this time of year.
The mere thought of holiday traditions brings smiles to most people's faces and elicits feelings of sweet anticipation and nostalgia. We can almost smell those candles, taste those special meals, and hear those familiar tunes.

Holiday rituals are bursting with sensory pageantry. These (often quite literal) bells and whistles signal to all of our senses that this is no common occasion – it is one full of significance and meaning. Such sensory exuberance helps create lasting recollections of those occasions and marks them in our memory as special events worth cherishing

Indeed, there are plenty of reasons to value family rituals. Research shows that they can provide various psychological benefits, helping us enjoy ourselves, connect with loved ones and take a respite from the daily grind.

Dimitris Xygalatas, An anthropologist explains why we love holiday rituals and traditions (Dec 2017)
It goes without saying that this year has again been filled with the constancy of COVID-19 news. We are bombarded with numbers and predictions. Using my Superintendent lens, I see the impact of this consistent messaging — the often emotionally charging and seemingly endless daily dose of COVID-19 news. It makes us yearn for a place that is familiar, enjoyable and predictable — a place where tradition, family and joy can help re-centre us in our lives.
When we have that 'place of comfort' it releases us from our daily grind of stress and anxiety. Special times of year provide us with that breathing space so necessary for our relaxation and rejuvenation.
Our district team of professionals have given their best during COVID — because that was what was needed and will continue to be needed as we head into 2022. Our team of teachers, administrators, support staff and district staff are fatigued — they are emotionally spent. Their tanks are empty. They've given everything they've got to provide our children with safe places — places that are indeed familiar, enjoyable and predictable. Our staff has done this under the persistent pressure of health restrictions, changing learning dynamics and a heightened sense of community worry.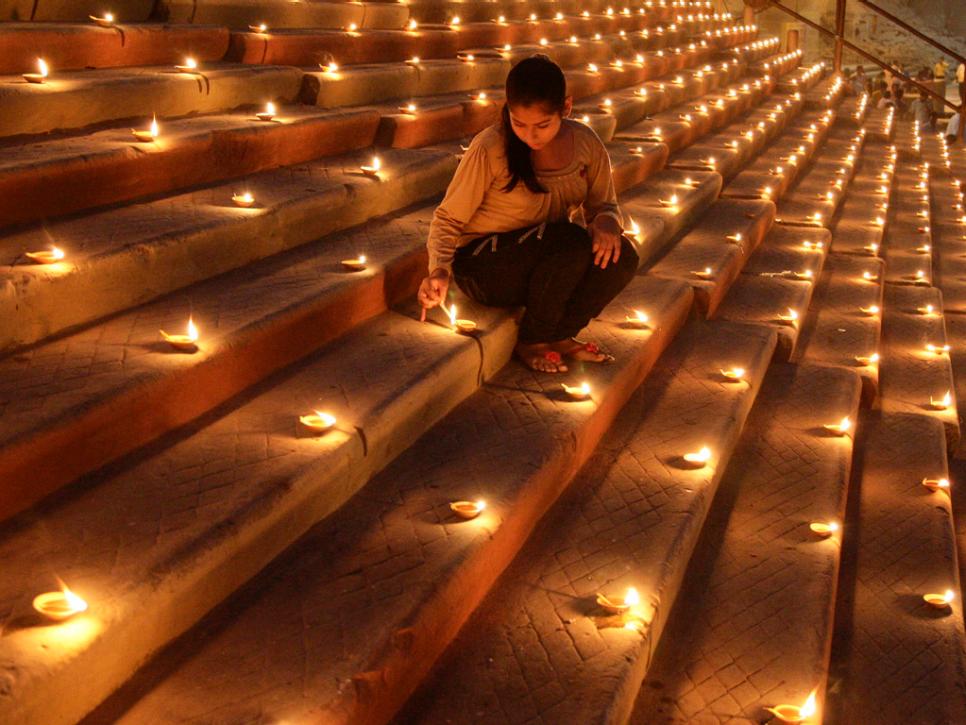 Enter the importance of cultural rituals and traditions …
Dr. Xygalatas indicates that traditions may, of course, be done at other times of the year, but they take on greater meaning during the holiday season. These time-honoured rituals are held in a special place for many people. Family can travel long distances to partake in them — because they are important. They provide that sense of connection and belonging — of rejuvenation.
Elaborate meals, decorations, and even speeches are all traditions that contribute to being a part of something significant. Dr. Xygalatas notes that since the first humans gathered around a fire to roast their hunt, the idea of cooking a meal has been one of the defining characteristics of the human species. Things like this matter.
So, as we settle into another holiday season of food, music, lights and decorations let's reflect on why these things are important to us. They matter because they represent family and friends, peacefulness and belonging.
Let's also remember that these same attributes are found in our schools — because our staff work unselfishly to ensure that your children are cared for in a loving and nurturing environment. While our seasonal traditions of report cards and parent-teacher interviews are not nearly as fun as seasonal foods and music, they do represent a ton of effort to help keep things as normal as possible.
If part of your seasonal tradition is to thank your child's teacher, education assistant, administrator, administrative assistant, or someone else in our schools — I would encourage you to continue to do so this year. They could really use a nice 'thank you'.
I hope that you find some time for your own traditions this coming holiday season and that wonderfully rejuvenating time with family and friends.